Over the last few weeks, we've thoroughly explored the ways you can increase the efficiency of your email. Here's a quick recap of the main points.
Perhaps the most important thing to remember is that the less email you send, the less you'll have to deal with. This may be just a snarky e-card, but the sentiment is one that most of us will be familiar with.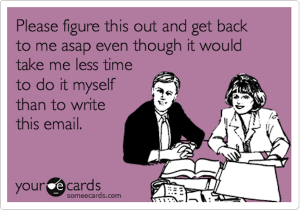 Still unsure whether to send that email? Here's a handy flow chart. Print it out and post it in the coffee room at work.