The items shown below are currently on sale at PRR Computers - while supplies last!
Phone inquiries about availability or with general questions are welcome! Give us a call at 239-244-1579.
Refurbished Laptops and Desktops
Used and refurbished laptops and desktops typically come with a 90 day limited warranty (unless otherwise specified).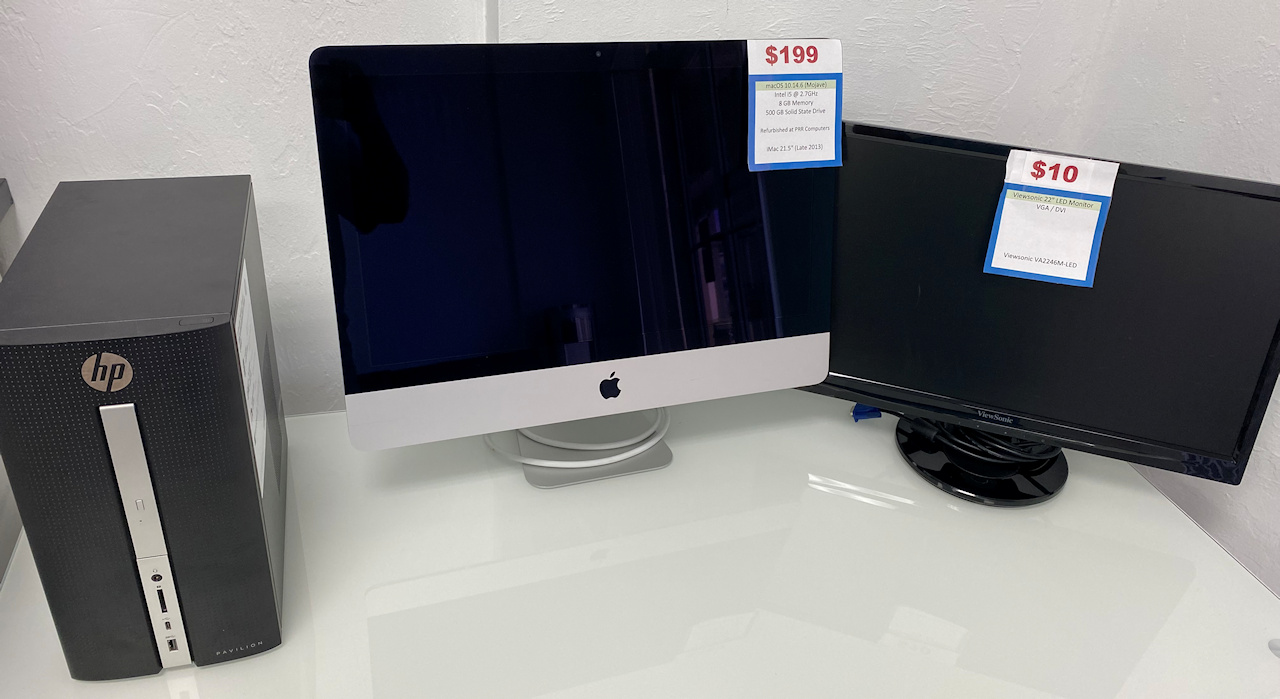 Looking for used/refurbished iPads / iPhones?

Looking for connectors, adapters, or cables?

Looking for a NEW desktop PC?
Check out our Custom IBIS PC, or contact us today for a quote for a Dell business desktop at 239-244-1579.