The items shown below are currently on sale at PRR Computers - while supplies last!
Phone inquiries about availability or with general questions are welcome! Give us a call at 239-244-1579.
Looking for used/refurbished iPads / iPhones?
Looking for connectors, adapters, or cables?
Refurbished Laptops and Desktops
Used and refurbished laptops and desktops typically come with a 90 day limited warranty (unless otherwise specified).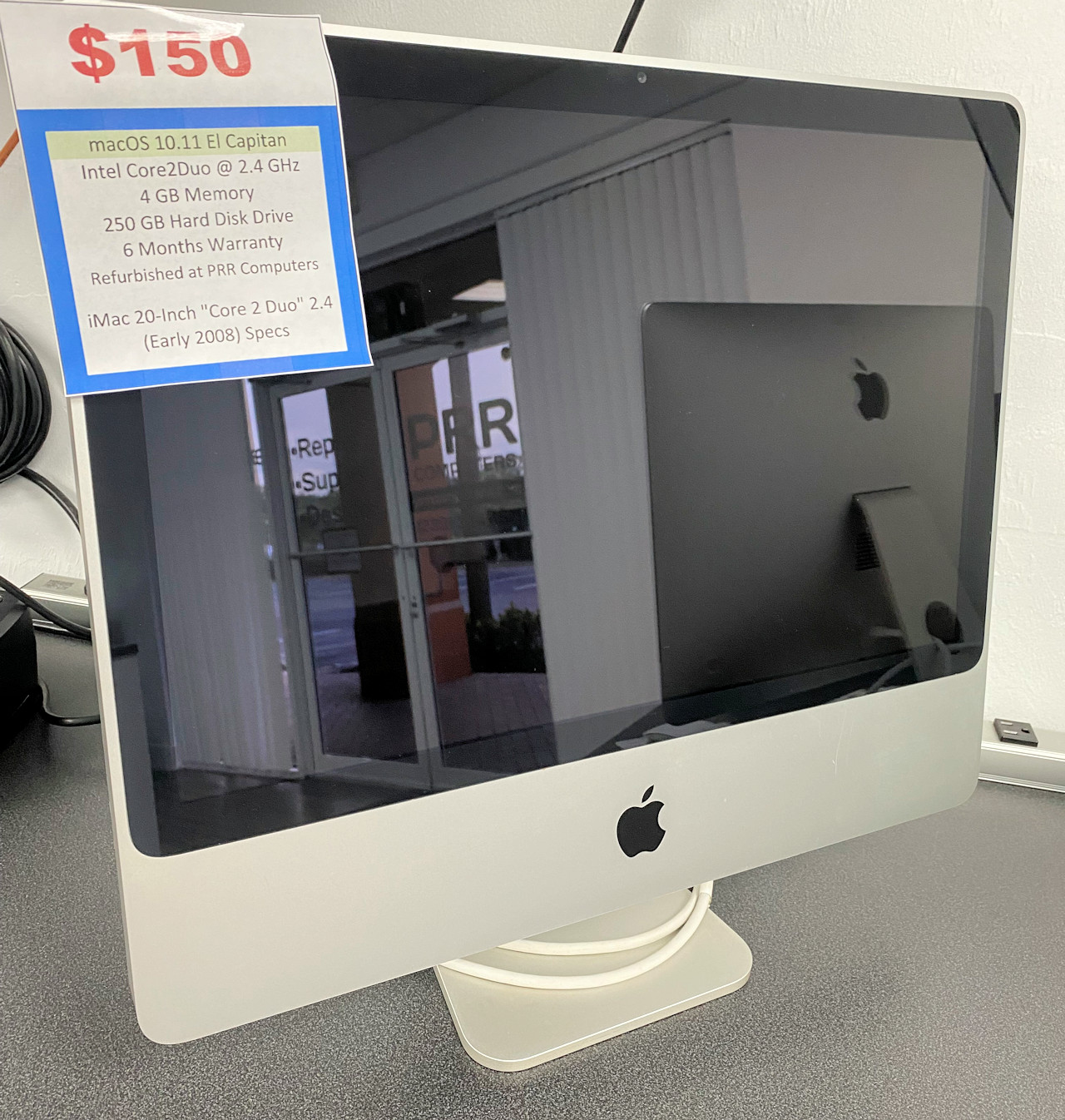 macOS 10.11 El Capitan
Intel Core2Duo @ 2.4 GHz
4 GB Memory
250GB Hard Disk Drive
Refurbished at PRR Computers
iMac 20-inch "Core 2 Duo" 2.4
(Early 2008)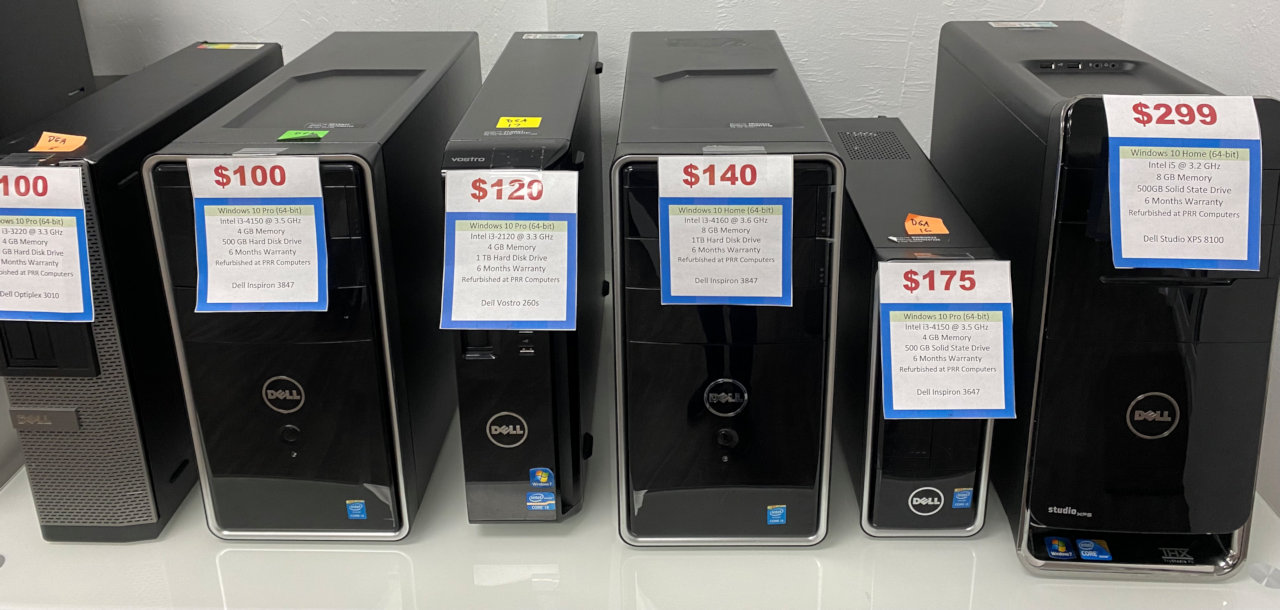 Lots of inexpensive home PCs starting at $25!!
Perfect if you're looking for a simple Windows 10 PC for email and web surfing and other simple needs
Looking for a NEW desktop PC?
Check out our Custom IBIS PC, or contact us today for a quote for a Dell business desktop at 239-244-1579.