Running a business is hard, but that's why it can be so rewarding. Watching your business grow and succeed is an amazing feeling! However, it's important to always be improving in order to avoid any setbacks. There are many ways to help things along, and take your business to the next level!
1. Use Technology
Technology is something that we all use and can't avoid. This means that there are tons of ways you can implement it to help grow your business faster than ever before!
Previously, there were a lot of tasks that needed to be done by hand, which took valuable time from everyone, but managers especially. As the experts at enablehr.com.au point out – managing people should be easy and simple in modern times. There are a lot of programs you can find that can help with tasks like hiring, managing performance, and similar things.
Basically, everything that's important for a business, but that takes too much time to be done manually, should have a way to be automated through technology. That way, you can put your employees' time to better use, and make your business more efficient.
2. Online Marketing
While traditional media is still important, online marketing is something that you should be investing more in if your business wants to succeed. Especially since younger generations are turning to the internet for product research, purchasing decisions, and much more.
Having a website is absolutely critical in the digital age. Once you have a user-friendly site, it's time to look at how to optimize it. SEO is one of the most important things when it comes to ranking for certain keywords, and there are many other online marketing strategies that you can implement. For example, guest blogging paid ad campaigns, and email marketing.
Social media is also something that you should have a plan for, as it's definitely one of the best ways to market your business. It can really help you spread the word about whatever it is that you're trying to promote, and even drive traffic to your website.
3. Training And Education
People always want to feel like they're learning something new! While you can't expect your employees to be experts at everything related to business, there are some things that everyone should know about their job. The more you work with your employees, the better they'll get.
Offering your employees a chance to develop new skills is an amazing way to show your appreciation for their hard work. Your employees will feel motivated and more engaged, which means they'll be happier to give it their all every day! Offering things like discounts on training programs, conferences, or workshops that are related to the field you're in can help inspire people to grow into better versions of themselves.
Besides being a good tool for creating a work environment your employees will love, it's also important to keep up to date with new developments in your industry. Having staff read related literature, news sources, and more is a great way to start this off.
4. Get Feedback
Getting feedback from customers or clients can sometimes be difficult, but it's definitely worth it. Especially when you've been in business for a while, ensuring that your products and services continue to be the best they can be is essential.
Depending on whether you're a business-to-consumer or business-to-business company, the way that you receive feedback will be different. In general, most companies do surveys and questionnaires to make sure they haven't been missing anything. However, with the right questions, it's possible to collect lots of data from satisfied customers for free.
Of course, you should still do things like interviews and focus groups for a more in-depth explanation of why customers might be or not be satisfied with your product or service. That way, you'll know what to continue doing, and what needs some improvement.
5. Quality Over Quantity
In the past, it was all about how many people you could reach with your message. However, in today's world, it's more about quality than quantity. Having a smaller group of people that love your product or service is better than having a large group that just needs to be content. Naturally, the best way to ensure that you're reaching the right people is to promote your business. By doing this, you'll be able to attract people that are interested in your company, so they'll want to come back for more!
6. Build Your Narrative
A company's narrative can help people understand what you do, how you do it, and why you're different. This is important because your company's values should influence everything that you do as a business.
One way to create this sort of narrative for your company is by developing a mission statement. Doing so helps ensure that everyone has the same vision for the company, which leads to better business decisions being made. Building your narrative around the idea of providing value is one way to help communicate this message.
People are becoming more interested in companies that are transparent, ethical, and make an effort to improve the world. Having a narrative can help show people what your company is all about.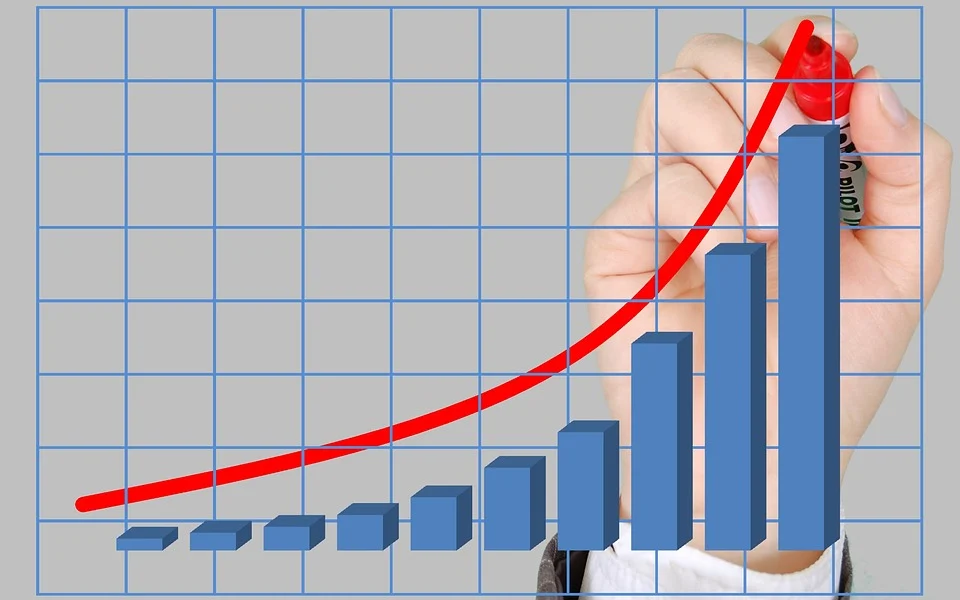 Business is an interesting thing because it's full of never-ending change. However, this doesn't mean that you can't still enjoy what you do! Finding new ways to improve the way your company operates is a great way to motivate yourself and others. As long as you stay true to your values, you'll continue to make strides in the right direction!