Downloading p2p files is one of the most popular ways to download anything you want. To make sure you're getting safe files through peer-to-peer sharing, you need to find a trusted torrent website and reliable software that lets you download and share the file with other peers. Since many countries and internet security tools are trying to block torrent sites, it's become a bit of a challenge to find a trusted website. There are also many countries that were able to block torrent websites, and this makes it nearly impossible to gain access.
Yes, you read right. It's only nearly impossible because there are many ways to find your way around blocks on sites and log on to them. The most common and safest way to do this is to use VPN. This gives you access to any websites anonymously so no one can track your IP address and send you harmful software. In this article, we're going to introduce you to 6 handy tips explaining why you should use a VPN connection during p2p activities.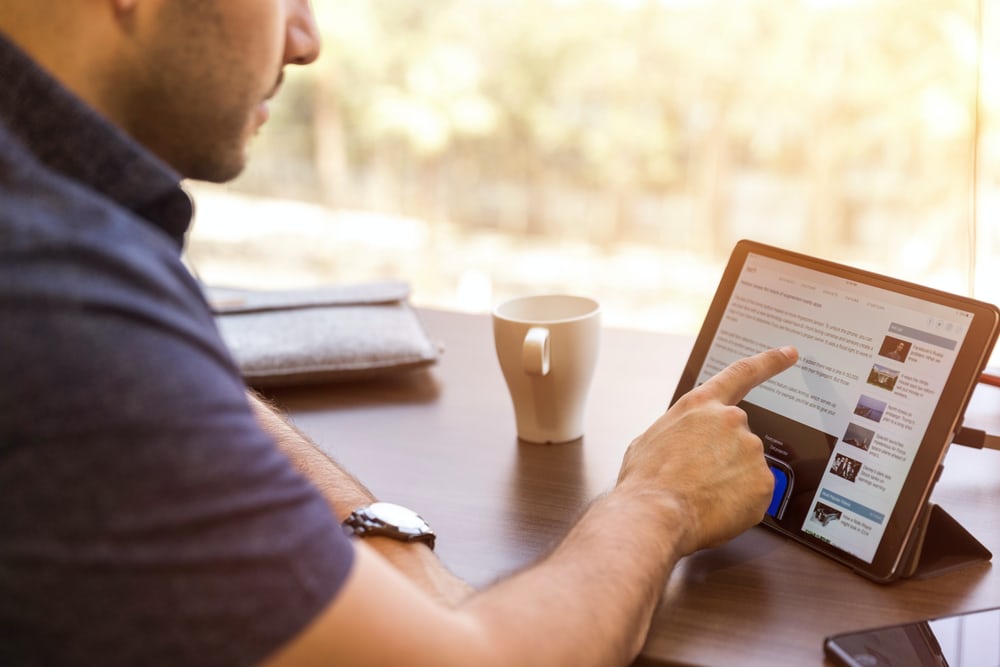 1. Protect Your Computer
Logging through a VPN connection seals your IP address, meaning that no one can detect your presence. You can share and download files that people share with you, but your presence will be anonymous. This will protect your computer and your privacy since no one has the right to access any information you don't intend to share. Sharing files anonymously also protects your computer against hackers and internet piracy. Exposing your IP address makes your data vulnerable to them, and this leads to internet fraud.
2. Access Any Website You Want
As mentioned earlier, many governments and internet security companies ban access to torrent sites and software. Using a VPN connection allows you to log on to any page anonymously. Your information is secure, and where you're from or what connection you're using is not visible. Another important reason to log on to torrenting pages undetected is to reduce the risk of having these websites blocked.
Cpasbien is one of the most popular p2p web pages that people share and download many files in French. However, users need to look for numerous Cpasbien alternatives in many cases. The reason for that is that the page gets blocked often, so users who need to share these files or download them find it really difficult to find similar content. The good news is that alternatives do exist, but it would be pretty great to keep these alternatives safely unbanned.
3. Hide from Trolls
Troll is a word used to call anyone on the internet who attacks people in a negative way, whether they annoy you while browsing by either by sending you offensive messages or slowing down your speed when they track your online activity. Another thing Trolls do is get random people in legal trouble, claiming that they're illegally downloading content, even though many of the users accused are innocent. Blocking your IP address saves you from all this trouble. Using a VPN connection makes you untraceable and undetectable.
4. Protect Your Privacy
Everyone has the right to browse the internet without having to worry about who else can have access to their data without allowing them to. Having a private connection that lets you safely browse and share the files you want to share ensures the anonymity of your data, which means the protection of your private data. Only you can choose what to share and when.
5. Avoid Being Subjected to Lawsuits
The widespread internet piracy has led to a huge number of copyright violation lawsuits against users who are innocent of piracy but happen to have copyrighted material on their computers. Having a detectable IP address makes you vulnerable to being accused of piracy and having to face a lawsuit. A private connection that blocks your IP address is the best solution to this issue.
6. Data and Connection Encryption
When you use a VPN while sharing files with peers, you don't just block your data, but you also make it unreadable. Even if any sort of internet authority finds any of your files, they won't be able to open the files. The virtual connection you use will encrypt all your info and files for anyone you aren't sharing the files with.
P2p sharing is not against the law, but piracy is. The problem is that p2p can get mistaken for piracy, which makes a lot of innocent people vulnerable to facing legal accusations and having to either pay large fines or even spend time in jail. To steer clear of all this hassle, all you need is to use a virtual private network connection that is strong enough for you to freely share the files you choose to share with whoever you want. Be sure to pair your VPN with a good antivirus, too, just in case.