Does Microsoft Outlook keep asking for your password for your Comcast / Xfinity email account… even though you KNOW you are entering the correct password, and you KNOW you have the Comcast IMAP/SMTP and SSL settings correct?
No matter what you try, Outlook keeps displaying a window like this: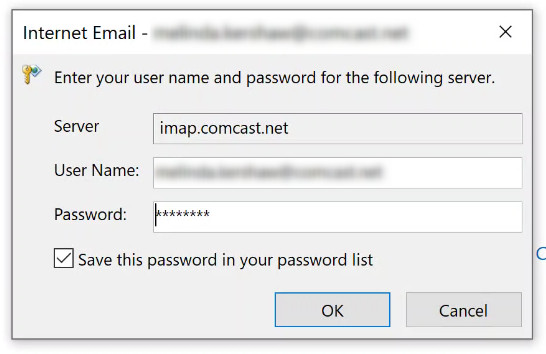 The first thing to do is make absolutely certain the password you are trying is correct. It's easy to develop a false sense of confidence about this. Nothing beats trying to make sure. So go to the Comcast / Xfinity web mail page and login to make sure you really are using the right password.
Once you have logged in, go ahead and check your email on the website. The page you are on should look something like this: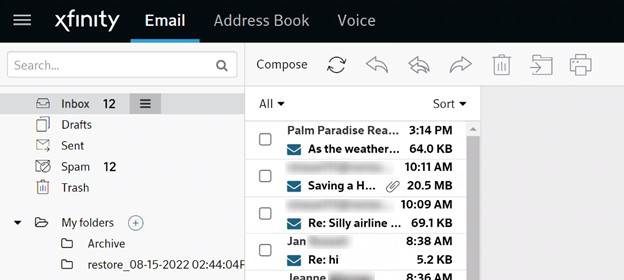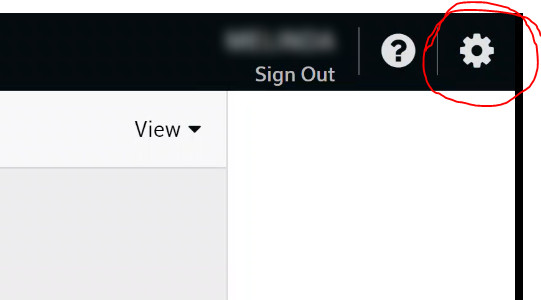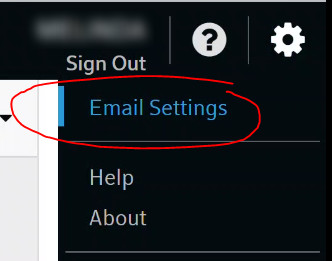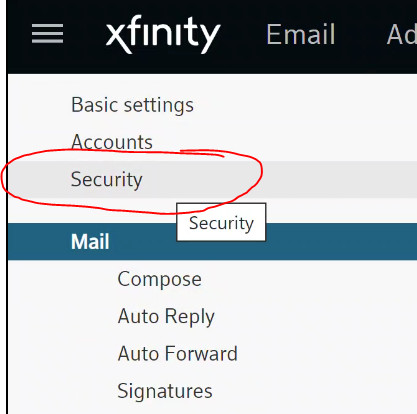 Now, look for "Third Party Access Security" and make sure the check box next to "Allow access…" is checked.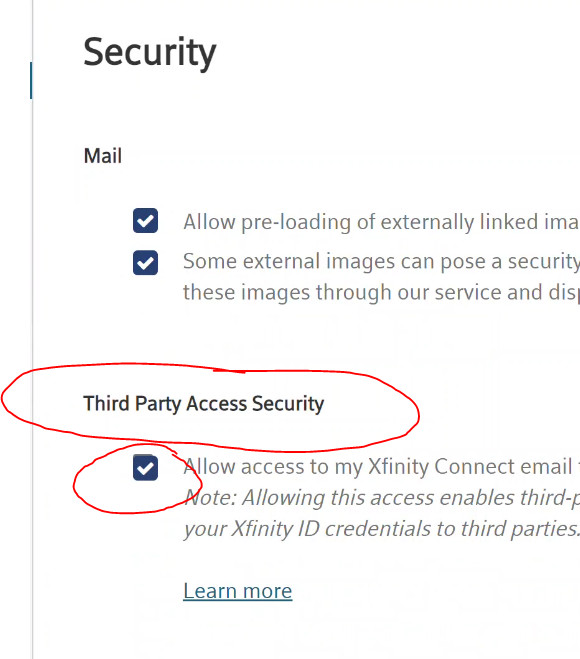 This box MUST be checked for programs like Microsoft Outlook to be able to interact with your email.
Comcast rolled this out as a security upgrade to their email. But unfortunately, the feature is turned off by default for most users… and they didn't do a great job notifying their customers about the change. As a result, many Comcast customers who have only been accessing their email through Microsoft Outlook woke up one day to find Outlook not working, and making them think their password was the problem.
Instead, Outlook simply sees that it cannot connect to Comcast's mail server anymore and doesn't know why. For many people, this simple but elusive setting is the reason – and the fix.
Do you have a different problem related to your Comcast email? Tell us about it in the comments below.