Music can be an important part of your work routine. For people who are productive while listening to music, it can calm the mind, narrow the focus, and drown out distractions.
It's very helpful, then, if the music sounds good coming out of the computer or laptop, and the chosen PC speakers play a big role there.
Here are four great options for PC speakers which have an AC power cord, so they don't consume a valuable USB port to get their power.
*Disclosure: We only recommend products we would use ourselves and all opinions expressed here are our own. This post may contain affiliate links that at no additional cost to you, may earn us a small commission. Read full disclaimer here.
---
Logitech Z407 Bluetooth PC Speakers with Subwoofer and Wireless Control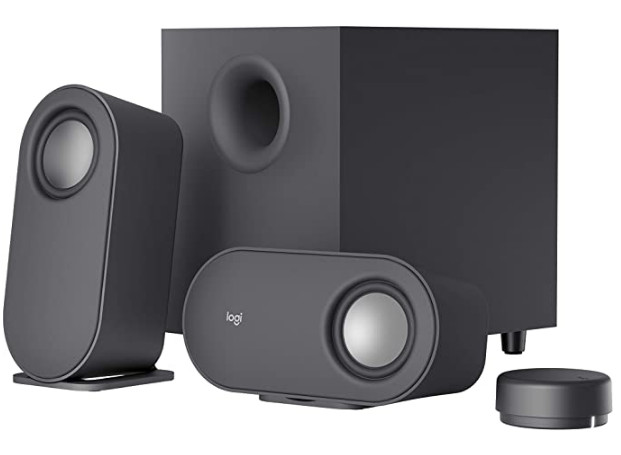 These 80W speakers feature a separate subwoofer for strong bass, and a wireless control dial so you can place the speakers wherever is convenient and easily control them wirelessly. The left and right speakers can be positioned vertically or horizontally according to your needs.
Audio can be connected via a standard 3.5mm cable but also via Bluetooth.
Two AAA batteries are required for the wireless controller.
1 year limited manufacturer warranty.
---
Edifier R980T Active Bookshelf PC Speakers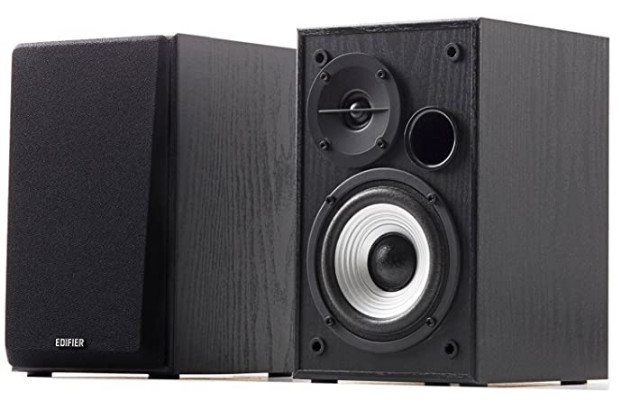 This 24W active bookshelf speaker system has a calibrated, flared bass reflex port in the front of each speaker. The 100% wooden enclosure minimizes acoustic resonance from the magnetically shielded speakers.
Audio can be connected via two sets of RCA jacks. RCA to 3.5mm cable(s) included for easy connection to a computer's speaker output jack.
Volume controls are on the back of the main speaker, so you'll set your speaker volume to an acceptable maximum and then do your day-to-day volume controls from your computer.
2 year limited manufacturer warranty.
---
Logitech Z207 2.0 PC Speakers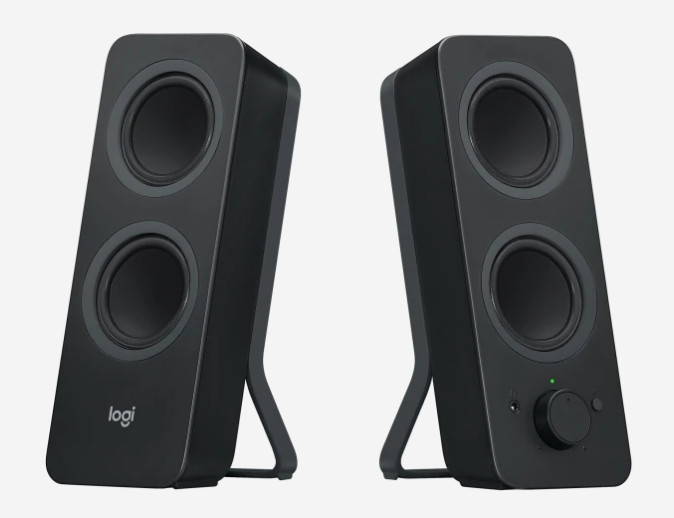 Surprisingly good sound comes from these compact, unassuming 990 gram speakers, albeit lacking in low end (bass) which is to be expected given their size and cost. Equipped to accept standard 3.5mm audio as well as Bluetooth, it's super easy to switch between audio sources thanks to Logitech's Easy-Switch technology.
1 year limited manufacturer warranty.
---
Amazon Basics AC Powered Multimedia External PC Speakers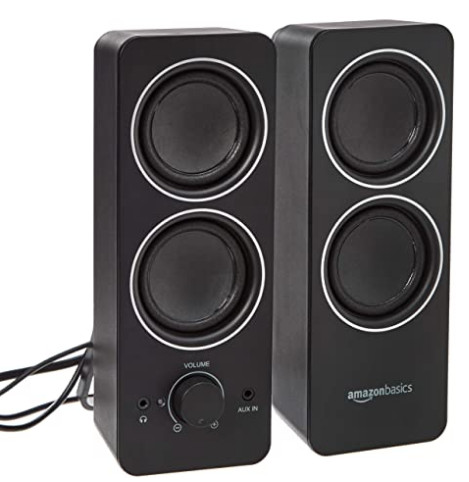 These budget conscious 13W stereo speakers have very decent sound and are easy to use. Compact and lightweight, with the standard 3.5mm audio input, they get the job done.
1 year limited warranty (Amazon Basics)