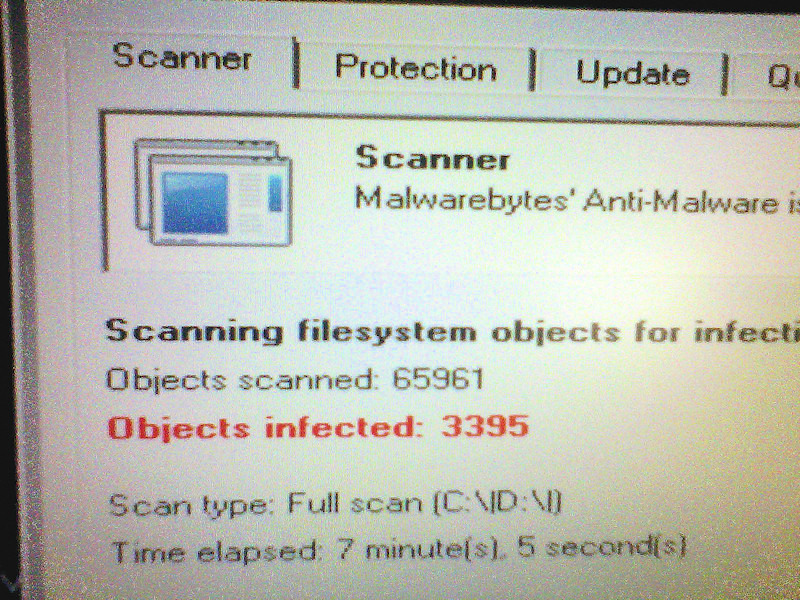 Wow! This has to be some kind of record. This photo was taken during mid-scan, the final total eclipsed 5000. How many of them were tracking cookies / harmless stuff? Zero. 90% hijacker executables, the other 10% fake AV. Never seen a computer quite so infested.
And now it's clean and purring. Woo!
Need help with Estero Virus Removal? Not just in Estero, but Fort Myers, Bonita Springs, and Naples too. We can remove viruses and malware, let us help.