Shopify has become one of the most popular platforms for creating e-commerce websites, thanks to its vast array of features and technologies. From powerful inventory management tools to payment processing solutions, Shopify offers a robust suite of tools that can be used to enhance any online store's user experience. But what are some of the key technologies that make up the Shopify platform? 
In this article, we'll look at seven technologies used in the Shopify platform that allow it to provide such an efficient solution for e-commerce website owners.
1. Print-on-demand
Print-on-demand is a key technology used in the Shopify platform because it enables businesses to print items only when ordered, eliminating the need for large upfront investments or storage costs. With print-on-demand, print jobs are produced in batches and shipped directly to customers, allowing businesses to offer custom printed products with no inventory cost or risk. This approach makes it easy for businesses to scale their operations quickly as orders increase. By removing the need for large inventories of pre-printed products, print-on-demand allows merchants to expand rapidly while keeping costs low. This means businesses can focus more on marketing and product development rather than on inventory management and fulfillment.
Moreover, print-on-demand technology makes it easy to print high-quality products quickly. Most print-on-demand services allow you to print full-color designs with no minimum order requirements. This means businesses can print just a few copies of their products and still get the same quality as if they had printed thousands.
2. Liquid Templating Engine
The Liquid Templating Engine is an open-source templating language that enables developers to create powerful, dynamic web pages. It is a key technology used by the Shopify platform for creating beautiful user interfaces and custom features.
Liquid offers developers a great deal of flexibility when building eCommerce sites. It allows them to write their own code quickly, adding custom logic or formatting content – without having to learn complex coding languages. Additionally, its built-in caching system ensures that the page loading time remains fast and efficient, even with more advanced features added.
Furthermore, Liquid's straightforward syntax makes it easy to learn and use while still allowing users to achieve impressive results. This makes it ideal for Shopify's platform, as it allows developers to quickly and easily create custom features while delivering an amazing user experience.
3. Product Reviews System
The Product Reviews System is a key technology used in the Shopify platform to ensure customers have access to accurate and reliable reviews of products. This system is important for any e-commerce store because it serves as a way for customers to express their opinion about products and get feedback from other shoppers. It provides an invaluable data source to help businesses make more informed decisions about what products they should offer and how they should be priced.
This system allows customers to rate each product, post comments, and even upload images or videos. This helps potential customers see real-world examples of people using the product and allows them to evaluate if it meets their needs before making a purchase. Additionally, the reviews system allows customers to ask questions, receive advice from other shoppers, and make informed decisions about their purchases.
4. Payment Processing
For Shopify users, payment processing is an essential tool for success. By integrating payment gateways into their online stores, they can make sure that customers can easily purchase products. This allows them to offer various payment options such as credit cards, PayPal, Apple Pay, Google Pay, and more. Shopify also offers an API that allows third-party payment solutions to be integrated into their platform.
In addition, payment processing helps Shopify protect its customers from potential fraud. By using the latest encryption techniques, Shopify can secure sensitive customer information such as credit card numbers and other data. This ensures that all transactions are safe and secure for both parties involved in the transaction.
5. Inventory Management
Inventory management is a key technology that is used in the Shopify platform. It helps businesses keep track of their inventory, and ensures they have the products they need in stock. This can be a critical component of running a successful business, as it can help to avoid out-of-stock situations and ensure that customers can find the products they need.
Inventory management can also help businesses save money by reducing the amount of inventory they need to keep on hand. This can free up storage space and reduce the costs associated with keeping too much inventory in stock. Additionally, it can help businesses to better understand their sales patterns and make more informed decisions about production and purchasing.
6. SSL Security
The Shopify platform also supports Secure Socket Layer (SSL) security protocols, ensuring that customer data is kept safe during transmission over the internet. This helps protect against malicious attacks, hack attempts, and other threats so customers can confidently make purchases.
7. Mobile Support
Shopify is optimized for mobile devices so users can access their store from any device with the same level of functionality as they would on a computer. This makes it easy for customers to make purchases anywhere and at any time of day, which boosts online sales potential.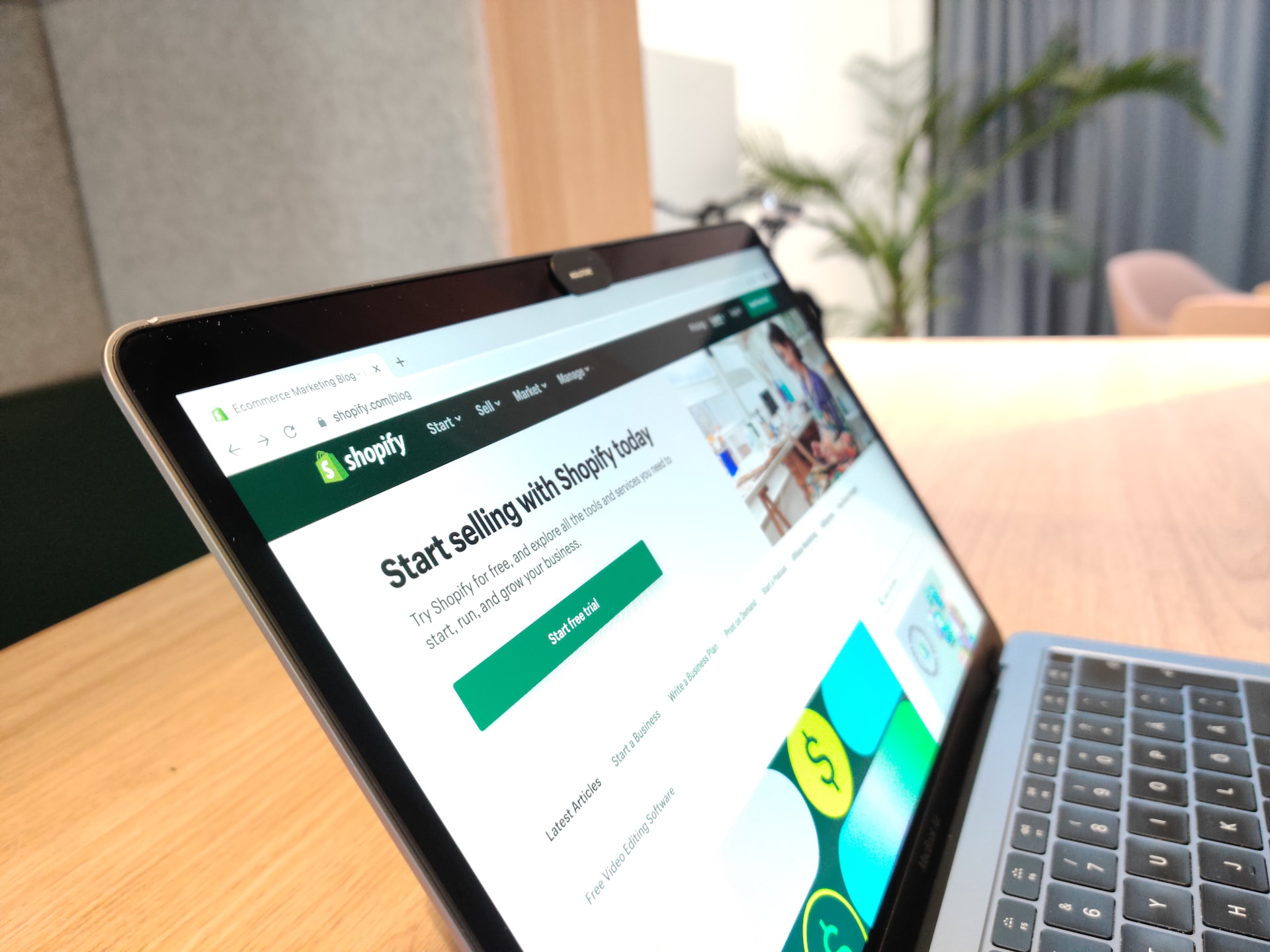 These are just some of the key technologies used in the Shopify platform that make it such an efficient solution for e-commerce website owners. From the Liquid templating engine and product reviews to payment processing, inventory management, SSL security, mobile support, and print-on-demand, Shopify has everything a store owner needs to create an online shop easily. With the help of these technologies, store owners can easily build their customer base and expand their business in no time.