One of the most important things to understand about business is that it must expand. Otherwise, there's no growth and you're left with a stagnant company that won't be able to succeed or grow. If it isn't growing, then you aren't taking advantage of its full potential. But expanding can be a very difficult process for any number of reasons.
This is why so many people these days try to find ways their business can grow. In this article, you'll find out about some of the perks of a computer-age world, how you can use these to your advantage, and what you need to do in order to make it happen.
eCommerce
eCommerce has been around for a while, but it's also constantly changing. In a way, it's a totally different beast from even 10 years ago, and understanding how to use its benefits is crucial to the success of any business. Sure, this might sound like an exaggeration, but understanding your industry can be pretty important in today's world.
eCommerce, in a nutshell, is the selling of products and services using digital technology. That includes software and hardware systems (and even Internet marketing), but it also means that you can find pretty much anything online when it comes to buying things for your business or yourself. There are many eCommerce platforms like Shopify, if you want to expand your knowledge, you can find out more here because it is an awesome way to find new customers. You can find products that you never imagined existed, and find ways to save money (or make extra money) when it comes to buying things.
It's also an important tool when it comes to scaling your business. If you find the right systems or platforms for selling online, there are several advantages available to you in terms of selling more products.
Mobile technology
Mobile technology has allowed businesses to grow in unprecedented ways. The computer age has not only changed the way we communicate with each other but also how we interact with our world and business can take full advantage of this new age when it comes to scaling your business without spending too much time and money.
Whether it be traveling, communicating with employees overseas, or running research on the go, mobile devices are becoming the norm for consumers all over the world. Mobile technology has not only changed the way we communicate but also how we interact with our world.
As many businesses have learned, you don't need to spend hours upon hours working in an office to be productive, especially when it comes to scaling your business. With the help of mobile device capabilities and online forums, many entrepreneurs are able to run their businesses from different locations or even while on vacation.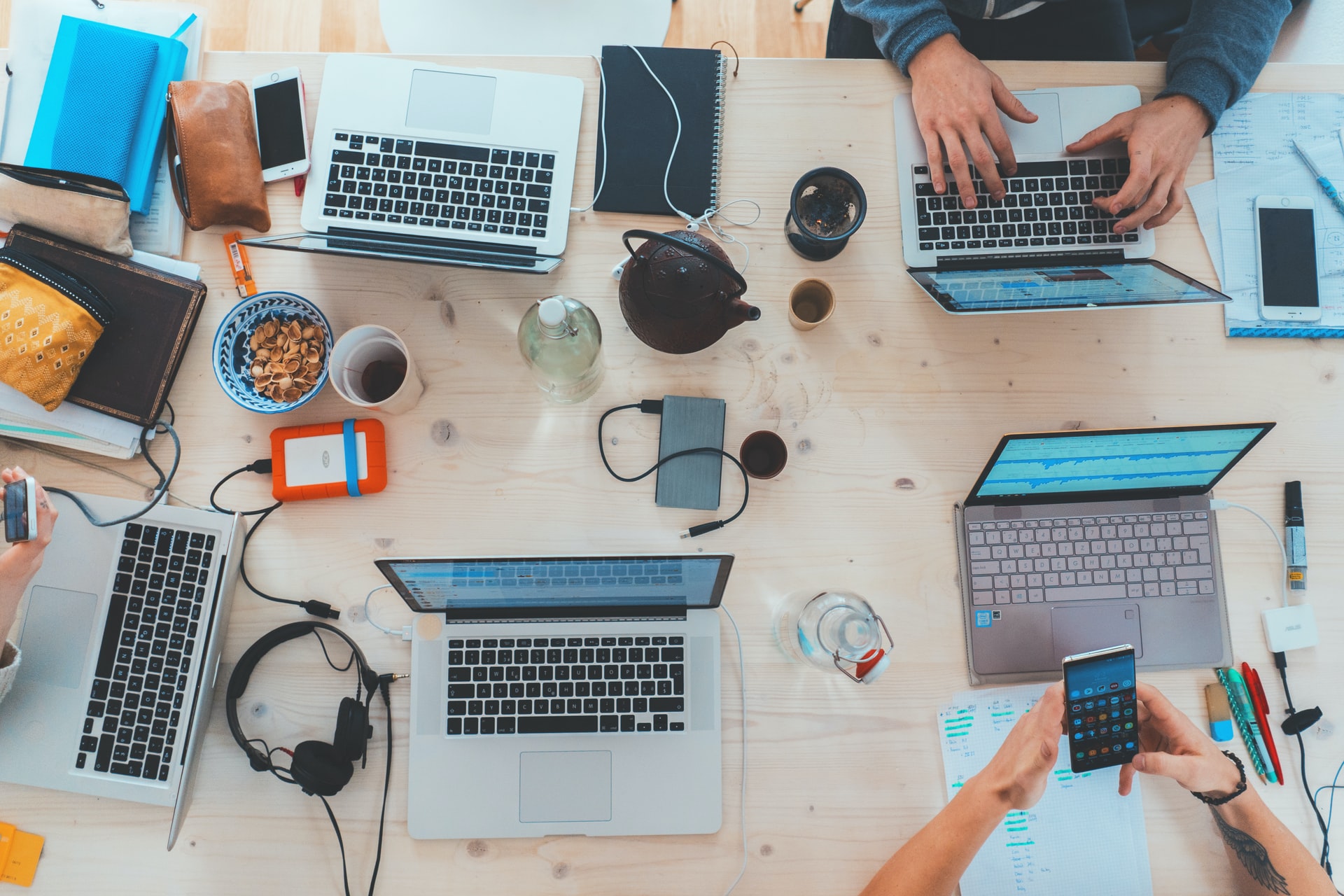 Cloud computing
This is defined as a service that provides a set of dynamically scalable and often virtualized resources over the Internet.
Cloud computing allows you to manage power, space, cooling, and other physical infrastructure costs while optimizing your technology footprint for better resource utilization. It also offers the ability to scale on-demand responding quickly to changing business demands or traffic patterns. You can also use cloud computing for disaster recovery, independent software vendor (ISV) service hosting, and quick market entry.
From an IT perspective, cloud computing allows your company to shift support and maintenance of mission-critical and non-critical systems and applications from the physical environment to a service provider.
Social media
Social media is a great way to network and spread the word about your business. If you are not already using it, learn how to get started. There are various benefits to using different types of social media. Some may be more beneficial than others and some may work better for you and your business than others. The main reason why people do it is that it helps their business grow. It provides a quick way to promote things and get the word out about what they are doing.
For example, Twitter can be used to communicate with customers. It can be used to inform customers of new products, sales, or promotions currently happening in the store. This information is passed along from one customer to another and spreads like a wildfire throughout social media sites.
Big data analysis
Big data analysis is also referred to as "unstructured data analysis" because it evaluates the huge amount of unstructured data that is gathered from various sources. Big data can help you find out useful information about your customer base and what they like, how they interact with one another, and what kind of products or services interest them. Big data analysis is an effective way to predict what customers will want in the future, and it can greatly help your bottom line.
Big Data Analysis has helped many businesses improve their customer service. For example, Vodafone UK's branch used big data analysis to find out how people were actually using their phones before deploying new cellular towers. This helped them save £10 million and avoided building hundreds of new towers which would have been underused.
In conclusion, there are various ways to use the computer age in order to successfully scale your business without breaking the bank or spending a lot of time doing it. The best way for you and your company to utilize these technologies is by prioritizing what's most important and going from there.